LEGENDS LUNCHEON RAISES $1.4 MILLION FOR NATIONWIDE CHILDREN'S HOSPITAL ALLIANCE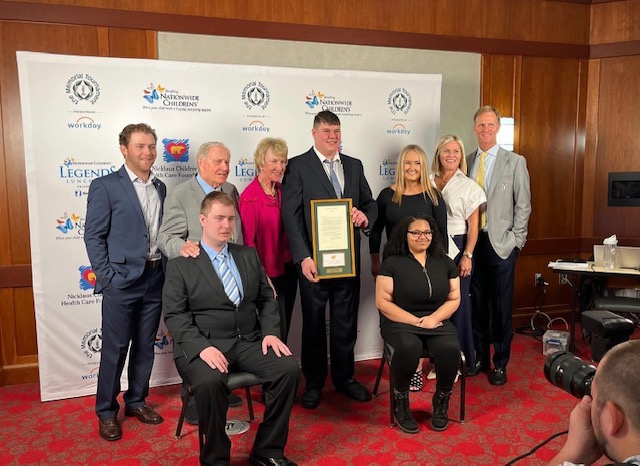 Legends Luncheon presented by Nationwide
The Legends Luncheon is a unique, award-winning fundraiser that brings to life the alliance between the Nicklaus Children's Health Care Foundation and Nationwide Children's Hospital. All proceeds of the Legends Luncheon directly benefit the young patients and families that Nationwide Children's compassionately serves each day.
The goal of the Luncheon is to support advances in pediatric care and research throughout the areas of most need at Nationwide Children's. Luncheon guests annually enjoy a special conversation with Memorial Tournament Founder and Host Jack Nicklaus and a distinguished guest influential in the game of golf. Past Legends Luncheons have featured golf royalty, like Nancy Lopez, Jim Furyk, Annika Sorenstam, Sir Nick Faldo, Johnny Miller, Greg Norman, Hale Irwin, and Judy Rankin.

Nicklaus Youth Spirit Award
The Nicklaus Youth Spirit Award is given annually to a patient or family who in some way has demonstrated a strong, driving spirit in overcoming obstacles, an unwavering optimistic outlook, and a strong conviction for their connection to Nationwide Children's. The award is presented each year by Jack and Barbara Nicklaus during the Legends Luncheon and honors the courage within that inspires volunteerism and community outreach, which has a positive influence on others.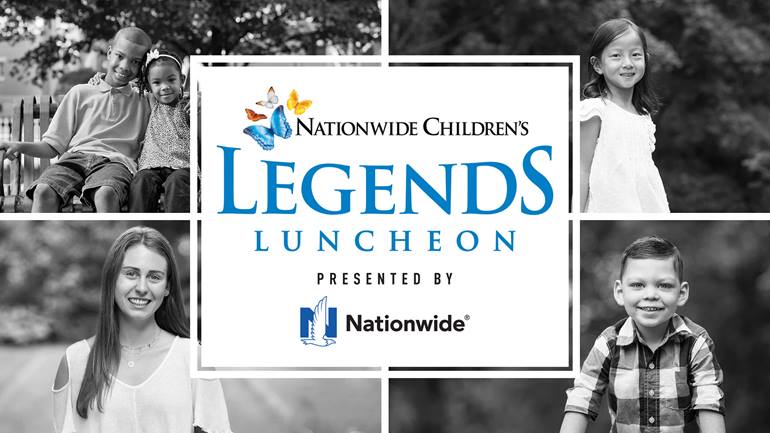 2023 Nicklaus Youth Spirit Award Winner
Meet Hunter Young
The Nicklaus Youth Spirit Award honors the courage within that inspires volunteerism and community outreach, which has a positive influence on others. This year Jack and Barbara Nicklaus presented the Nicklaus Youth Spirit Award to Nationwide Children's patient champion Hunter Young, 18, from Orient, Ohio.
Hunter loves to race. He started with Quarter Midget cars at age 6 and transitioned to winged Sprint Cars at 15-years-old. He was practicing at the Jackson County Speedway on April 4th, 2021, when his life took an unexpected turn.
Hunter was taken by MedFlight to The Ohio State University Wexner Medical Center, and then to Nationwide Children's Hospital after doctors could not find a pulse in his feet. He suffered burns to his hands and the inside of his knees, but the most severe damage was done to his feet and ankles.
Hunter spent over a month in the Burn Unit at Nationwide Children's, where he endured many surgeries, fought infections, received skin grafts to aid in the healing of his feet and ankles, and worked hard to re-learn how to stand, walk, and climb stairs.
Today, Hunter is back to racing! But that is not all that keeps him busy. He spends more than 40 hours a week working on Computer Numerical Control (CNC) machining, creating parts and drawing designs for cabinetry and race car parts.
Nicklaus Youth Spirit Award Winners (Previous)
2021: Savannah Parsons
2020: Anna Earl
2019: Matthew McClish
2018: Maddi Webb
2017: Makya Marvi
2016: Kyle Mitchell
2015: Juan Crestanello
2014: Griffin Hayden
2013: Addie McGarry
2012: Beau Hefner
2011: Caitie Bogenrief