Great Clips is Making Miracles Happen for Kids like Amelia & Reed!
The Traveling Trophy has wrapped up its' adventures across the state of Ohio!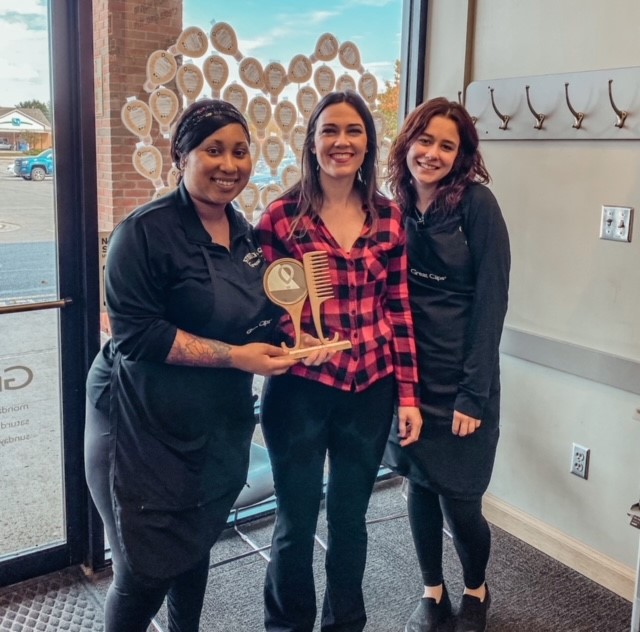 Great Clips Salons have been on an ongoing journey to help support local families within their child's health journey's.
Throughout the entire month of October, customers have taken a moment to make a donation at their local Great Clips to help support the most urgent needs at Nationwide Children's Hospital – customers even received a $2 off coupon for their next visit!
From lifesaving treatments, to specialized equipment to the things that make kids feel like kids when they have an extended stay at our hospital. We are so thankful for the ongoing commitment at each & every salon that participated in this year's campaign to create change for kids right here at Nationwide Children's. By donating at the register, you are creating a healthy future for kids across Ohio. Your donation will provide holistic, best in class care for kids in our community.
---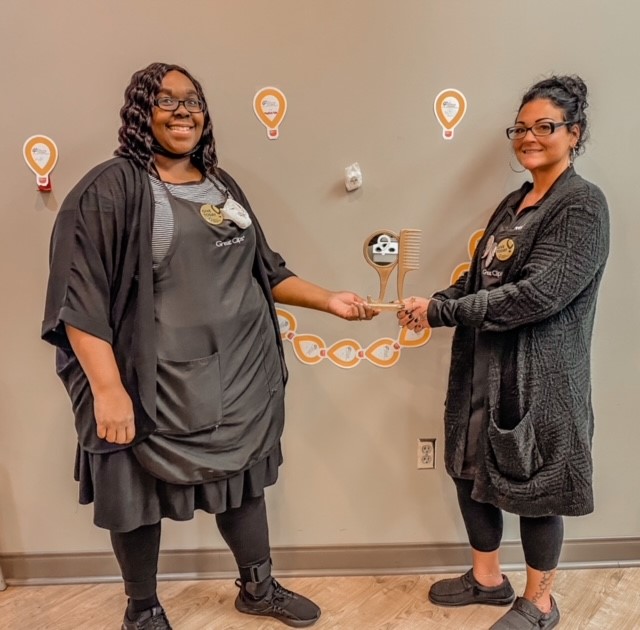 During this year's campaign, we wanted to shed light on the amazing internal efforts at each of our participating salon's. The time, effort, and commitment has continued to make such a difference that we wanted to share our thanks on behalf of our entire team at Nationwide Children's.
We decided to create the first ever, Clipping for Greater Outcomes – Traveling Trophy. It was our team's commitment to make our salon celebrations more exciting and fulfilling for our stylists. Each of our salon's was presented the traveling trophy to be captured in a quick photoshoot with their team. The trophy embodied the heart & soul that is put forth into this annual campaign. It began as a simple idea and completely took off, bringing smiles and laughs to each salon along the way!
Not only did the traveling trophy pair well with rewarding your passion in changing the future for our local kiddos. But it also paired perfectly with the incredible, miracle balloon displays, that we were able to capture along the way. The creativity only continues to grow!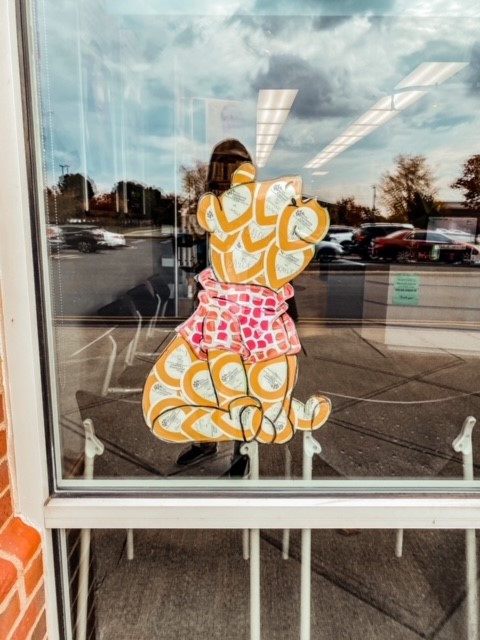 The level of enthusiasm was through the roof this year, not only was it shown throughout our visits, but it was displayed within the final numbers. This year, The Columbus Market total managed to raise $29,362.85! And for the smiles, the friendships, and the shared commitment, we thank you from the bottom of our hearts. Thank you for continuing to welcome us into your salons to celebrate your passion, love, and dedication in supporting our patients at Nationwide Children's Hospital!
Our kiddos & their families couldn't do it without you.