CapaThon Exec. Director honored to join Circle K International Board of Trustees – Kiwanis International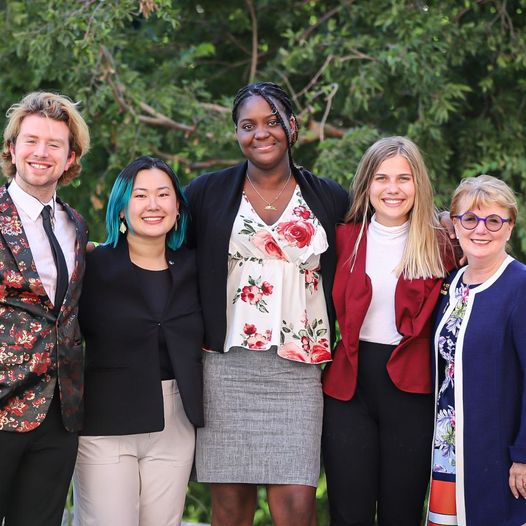 We are so proud of CapaThon's Executive Director, Hannah Riley, for securing her spot as a 2022-23 International Trustee for the Circle K International Board of Trustees.
Circle K International is the world's largest student-led collegiate service organization, with thousands of members on hundreds of campuses on five continents across the globe. The collegiate branch of the Kiwanis International family, CKI is committed to developing leaders by offering unique service, leadership, and fellowship opportunities that not only change the world but change members' lives
This program is committed to developing the next generation of leaders through unique service, leadership, and fellowship opportunities designed for college students. And this is why, Hannah, is the perfect fit for our Miracle Network Dance Marathon (CapaThon – Capital University) and Kiwanis International Board of Trustees.
Hannah's connection to Nationwide Children's has only continued to flourish throughout her academic and professional career. She has always known that one day she would end up working at Nationwide Children's, and she has done just that. Hannah began her PCA position at NCH earlier this summer which has only nourished her cause-connection with Capital University's – Miracle Network Dance Marathon program, CapaThon.
As a student actively building her future, her strong connection with the Children's Miracle Network has truly opened up so many different paths for her. Between a strong connection with our incredible corporate partner, Kiwanis, and her endowed mission to build Capital University's dance marathon program, CapaThon; we know the future only will get brighter as time continues!