A Day Full of Sunshine with Sunny95
Giving Thanks with our friends at the Sunny95 Radiothon!
Thank you to all of the listeners and loyal supporters who have continued to support Nationwide Children's Hospital and Sunny95 through the Sunshine Fund! Plus, a huge thank you to our patients and patient families who joined us during our Day of Thanks!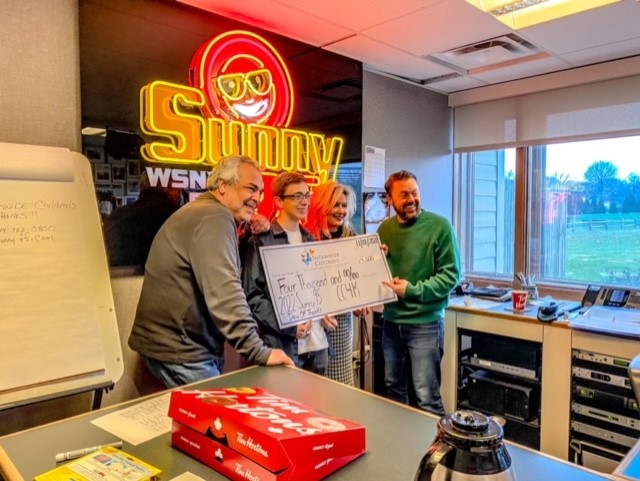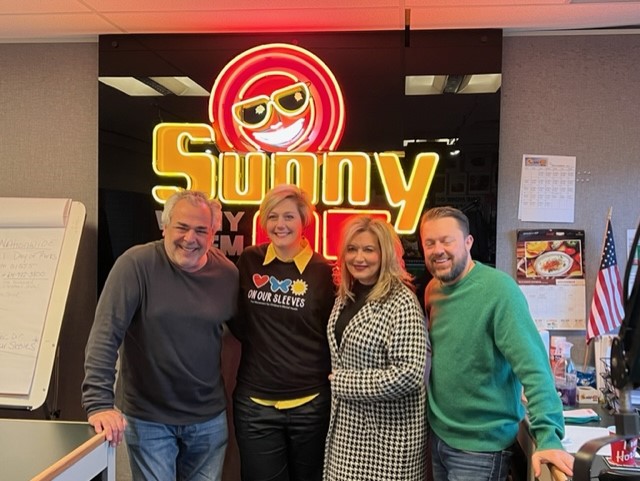 Sunny 95's Nationwide Children's Hospital Day of Thanks – Sunny 95
Nationwide Children's Hospital joined local radio station Sunny95 on Friday, November 18th, for the annual Radiothon that helps sick and injured kids receiving care and treatment at Nationwide Children's, a Children's Miracle Network Hospital.
The Sunny 95 Radiothon provides an opportunity for Nationwide Children's to benefit from an event that will showcase the extensive reach of the diverse medical miracles happening every day at Nationwide Children's.
For over 36 years, Sunny 95, has contributed more than $8 million to the Sunshine Fund!
Viewers had the annual opportunity to tune in as Stacy, Dino, and Miss Lisa were joined by families and doctors, our supporting partners, and a few other special guests as they shared personal stories and experiences, heartwarming moments, and inspirational stories. Our "Day of Thanks!" is a day unlike any other.
Nina Day, wife of OSU coach Ryan Day, joined Stacy and Dino for this year's Nationwide Children's Hospital "Day of Thanks." Mrs. Day shares because she and her family became involved with the On Our Sleeves campaign, the struggles they have overcome, and how you can benefit from Nationwide Children's resources. Plus…she also shared the prediction surrounding this year's game against The Team Up North.
Radiothons have been an integral part of Nationwide Children's fundraising efforts, dating back to 1986. Today, Radiothons continue to be an important element to Nationwide Children's fundraising strategy and have contributed millions of dollars in support. As one of the largest not-for-profit freestanding pediatric health care networks in the country, this event helps Nationwide Children's accomplish its mission of providing care to all children and their families, regardless of their ability to pay.
Thank you for your ongoing commitment and dedication to our patients at Nationwide Children's during this upcoming holiday season, we couldn't do it without your sincere support!